Join us Sundays... in the future
In response to COVID-19 we will not be gathering at the church for worship or Bible Study. Please know that we are committed to caring for each other and being together virtually. Join us here on YouTube.  We will continue to update you as things change!
Worship begins at 10:00am, where we praise God in a traditional style embracing the Holy Spirit. Children of God of all ages and abilities are welcome to worship with us. Childcare is available for children ages birth to Kindergarten. We are handicap accessible and have an elevator so all are able to join us.
Join us in worship on YouTube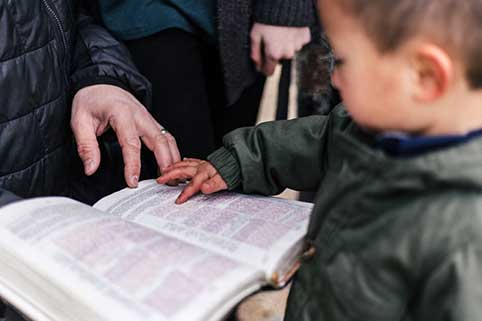 Our Story
Our church family has been in ministry together for over 150 years since its formation as The First United Presbyterian Church in 1852. The need for a larger building led to the erection of a new church in 1869 which was destroyed by fire in 1917. The present brick building was built and dedicated in 1919. In 1969 the First Methodist Church of Decatur which was formed in 1861 merged with the Presbyterian church to form the First Presbyterian Church of Decatur.